Contact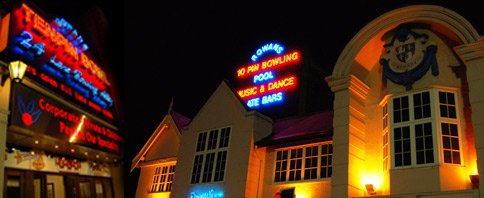 Contact us now to enquire or to book your bowling party at Rowans Leisure
Telephone: 020 8800 1950
Email: info@rowans.co.uk
Fax: 020 8809 3350
Rowans Leisure
10 Stroud Green Road
Finsbury Park
London N4 2DF
TRAVEL INFORMATION
Whether you are coming from your home or your workplace, central London or outer London, Rowans Leisure Complex is situated in a very convenient location when using London's public transport (TFL journey planner).
To find your route click below to choose the type of transport you will be using:
If you wish to book a taxi for going home, we will be happy to do so.
By Tube
You can travel by tube using the Victoria line or Piccadilly line to Finsbury Park Station.
Rowans Leisure Complex is only 15 minutes from Trafalgar Square, Moorgate or Victoria.
We are only two stops North from King Cross.