| | |
| --- | --- |
| Children's bowling at Rowans. | |
Rowans is the place for children's bowling parties in North London.
Kids love bowling and there's nowhere better than Rowans Bowling to throw a party or children's birthday party. No wonder we're Finsbury Park's liveliest kids' party idea!
Parents love bowling too. They also love our children's party service where you can even bring your own birthday cake if you like!
Planning a party can be time-consuming, so also let Rowans take care of the children's party food and drink as well.
Just choose your refreshments from our children's menu and we'll serve it after your bowling session in your own special party place.
Everything is freshly prepared and catered especially for kids' parties at Rowans Bowling.
And remember your lanes are reserved for the time you want, in one-hour units.
All our lanes have retractable bumpers to stop the ball shooting down the gutter and each lane can accommodate a maximum of up to six children.
We welcome party bookings seven days a week with guest DJs playing great children's party music every Saturday and Sunday afternoon.
Just make your booking request online (24 hrs) or telephone our booking office on 020 8800 1950 (Mon-Fri 9.00am-5.00pm). Or email info@rowans.co.uk.
Please note that Children's birthday parties are not available Friday and Saturdays after 6pm and all Children must leave the centre by 8.30pm.
Please give yourself enough time to check in at the control desk 15 minutes before your start time.
Download Children's Party Info/Menu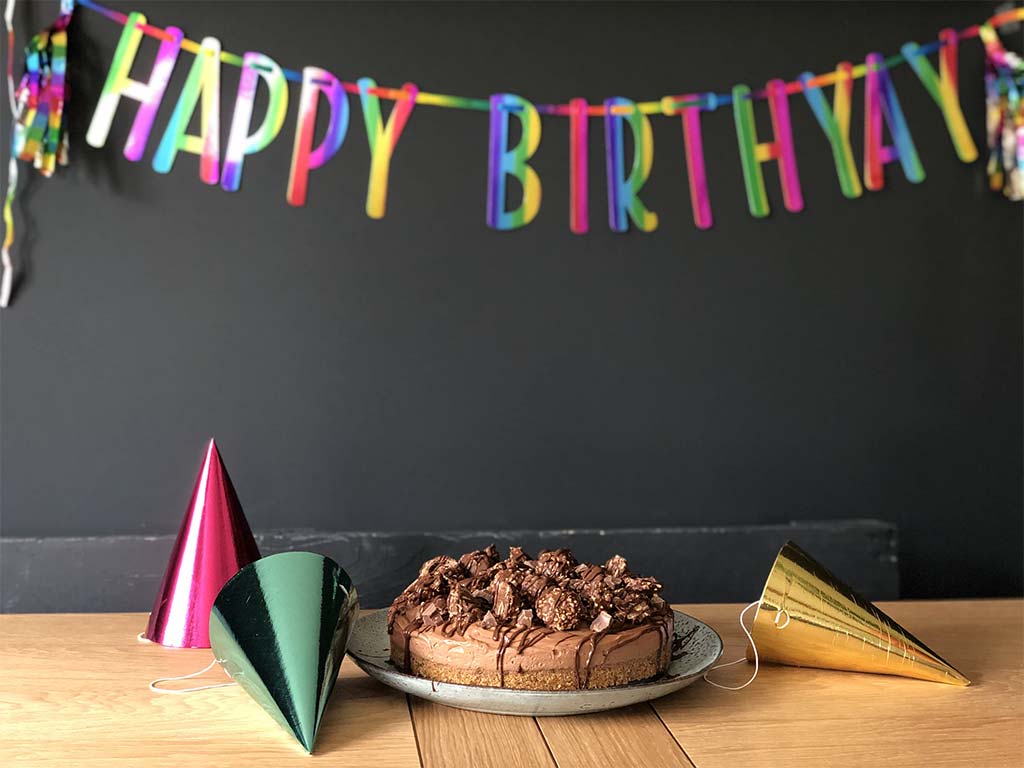 Making Your Child's Birthday Extra Special At Home
For children that are celebrating a birthday during these strange times, things are a little different. Whilst everyone is still social distancing and isolating, many families are being innovative, thinking of fun ways that they can celebrate their little one's birthday without leaving the house. For instance, you can organise  a wonderful bowling themed party with some fun games in the garden if it is sunny, or a karaoke party if it is rainy. Don't forget to decorate your home with bunting and get creative with your cards and gifts.
A garden bowling party
Just because you can't go to the bowling alley at the moment doesn't mean that your little can't enjoy a little bowling party in the garden. Use the grass or lay down some matting to create a bowling lane. You can even  make your own creative family skittles using bottles weighted down with rice, painted in pretty colours. For your garden bowling party you can have lots of fun food that you would normally have at the bowling alley, like hot dogs, nachos, southern fried chicken strips and onion rings.
The gift of a subscription box
A monthly subscription box is  the gift that keeps on giving. It means that your child can get a present every month of the year — something exciting to look forward to in the post. There are so many different  subscription boxes that celebrate every taste and interest. For instance if your child is a fan of Disney, you could arrange for them to receive a Disney Premier pack full of fun games, books and colouring. Or if they love sparkle and glitter, a Princess Enchanted collection will delight and entertain.
A karaoke party 
Even though you can't enjoy karaoke at the bowling alley at the moment, doesn't mean you can't sing your hearts out at home. If the weather is dull,  a classic karaoke party is a great way to celebrate your child's birthday. You can set up using YouTube on your t.v. at home, or order in a simple karaoke machine. Whether it's show tunes, hip hop, K-pop or heavy metal you like, you can have some great fun with the family with your own personal soundtrack.
A birthday trip to the bowling alley might be off at the moment, but there are plenty of ways that you can make your child's birthday special at home. Make your own bowling alley food, enjoy a game in the garden and organise some wonderful gifts.
– 'Bri Baker'
https://rowans.co.uk/wp-content/uploads/2016/04/logo.png
0
0
admin
https://rowans.co.uk/wp-content/uploads/2016/04/logo.png
admin
2009-03-17 00:00:00
2020-09-18 12:04:22
Children's Bowling Parties